Due to the recent coronavirus crisis, live events can't take place. Everyone has to stay at home, and there are restrictions on meeting with people. That's why virtual events have become extremely popular. Organizing online events, live streaming conferences, offering mobile apps and other virtual tools can be a good option now.
By offering your event digitally, you can attract people from all over the world, who were not able to come to your event before. You can create a unique engagement with your participant and deliver personalized content. It is also good from a sustainability point of view. Your participants do not need to travel, hence, they create less emissions and less waste. 
We have collected several online conference and meeting tools that can be used for your next digital event. You can choose between different types of virtual event formats and technology and they all offer some benefits.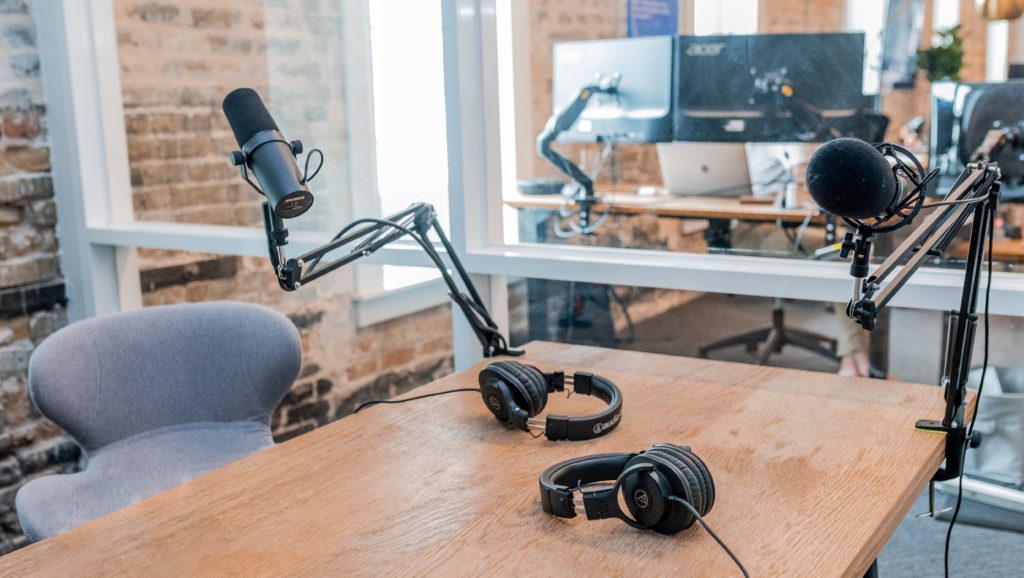 As a leading conferencing tool, Zoom is a great solution for event meetings. You can host various webinars, meetings, conferences and a lot more. Chat function enables internal and external communication among participants and creates good engagement. Conference room is a great feature of Zoom, as you can break into groups and have private discussions or meetings there. After that you can return back to the common room and continue the conversation. You can add up to 1000 participants and stream for maximum 10 000 viewers. Zoom is a great help in times of coronavirus, and it skyrocketed from 10m users to 200 millions in only one month.
Ubivent platform from meetyoo offers a virtual solution for all kinds of events. As an event manager, you can organize virtual fairs, trade shows, different webinars, conferences and a lot more with Ubivent. They offer personalized solutions, where you can customize your event according to the company's image and identity. In addition, you can design your own booths, add personnel to it, make presentations, and all that is done online! Live interactions through chats and one-to-one communication create a feeling of a real event.
When the events are cancelled or postponed, our EventKit and Engagement Widget are great opportunities to still stay in touch with your audience. As an event organizer, you can share personalized content, inform participants about updates in real time and share new offers from your sponsors. By using our digital channel, you can distribute vouchers, discount codes, surveys and much more. Our tool provides the opportunity for your sponsors and exhibitors to get the visibility they deserve. Moreover, analyses help you to see the performance in real time, so you can make recommendations for action.
Evia virtual solution is used by event organizers to deliver a successful virtual event. You can share video content there, organize webinars, invite different speakers etc. It is easy to use and manage, a special Event Manager is assigned to you to help. You can customize your event with visuals that represent your company. Provide the engagement and interaction with your audience through live chats and social sharing. After the event is done, you can analyze different metrics – who watched and for how long, what was the most successful and what needs improvement.
Interprefy is an event platform that is used to organize and host all kinds of conferences and events. It can be easily scaled to the needed event size and can be used by thousands of viewers. Attendees can participate in a conference by just downloading an app on their phone. Interprefy offers a special feature – participants can listen and interact in the language they choose. In order to do so, event organizers need to invite interpreters, who can join the conference via platform and deliver their services online. By using this service you can provide your attendees with a unique experience.
Cvent is an online management software that is used for virtual meetings, conferences and other events. It offers event management and marketing tools, including event registrations, scheduling, and engagement with participants. Cvent has an integration with different streaming platforms, such as Zoom, On24, GotoWebinar etc. You can also include individual break out sessions there, which allows participants to join the conference of their preference. Cvent also provides lots of reports and analytics on attendees interactions, their activity, success of campaigns and others.
You can use these tools to stay connected with your audience, increase the reach and get the visibility you deserve.